Cobb Electrical has years of experience repairing and replacing faulty electric showers for our customers throughout Sussex. Our knowledgeable electricians are able to identify faults and either repair or if required replace any electric shower. 
Should your electric shower be Triton, Redring, Heatrae Sadia, Gainsborough or Mira our electricians will be able to investigate faults and obtain spare parts as required. They will also be able to replace the shower if needed, supplying all required certification.
If you are looking to install a shower in your bathroom, then among the options open to you will be an electric shower. Choosing a mixer shower or power shower will depend on your heating system, but electric showers run independently of your central heating so can be used in any household – providing it has water and electricity. Electric showers work by instantly heating water. Cold, mains pressure water is fed into the unit an passes over a heating element inside a chamber.
The power rating of this element will determine the amount of water that can be heated. As well as a model name, many electric shower manufacturers will include the power rating of the shower in the description, which will be given in kilowatts. Showers with a higher kilowatt rating will be able to heat more water in a given time, so a higher figure gives a better flow rate. Very early models had ratings less than 6kw so the spray that they produced was very fine with a low water flow rate, but over the years kilowatt ratings have steadily increased with some current models rated over 10kw.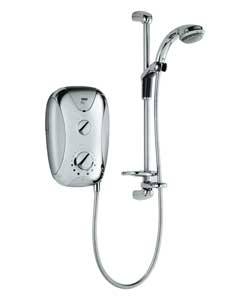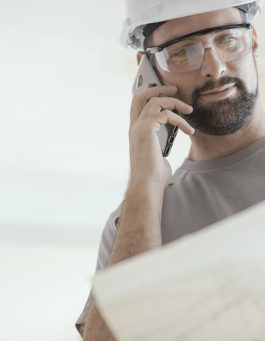 Contact Us
Tel: 01273 566667
Cobb Electrical Ltd 60, Bates Rd Brighton East Sussex BN1 6PG
Testimonials
Just wanted to thank you for the installation of the heaters. It was a job well done and I am very pleased with them. The two men involved in the installation were very amicable and left the place spotless. I will be very happy to recommend you to others.
I was suitably impressed with the works carried out and Dan and Liam were friendly and professional. It is great to see there's good companies out there still! I will ensure you get future electrical works.
Your men were great. Checked everything out with me, cleaned up, were polite and made every effort to do what I wanted (whilst not damaging floorboards!). So nice to be able to feel trusting that the job will be done properly. The whole experience has been positive, so many thanks.
We moved out of our house for 9 months whilst it was completely refurbished. They carried out all the electrical installation inside the house and fitted the lighting for the newly designed garden. They listened carefully to what we wanted and were always friendly and courteous.
Thank you for your help, I would like to pass on thanks to Liam and Josh who worked quickly and efficiently to get the job done in a very quick time for me.
Thank you, I was very impressed with the professional and expert service
First class service. I have been using Cobb Electrical for about 5 years now and I can recommend them 100%. They are polite, smartly turned out and turn up bang on time. The invoices are very fair and detailed. It's nice to support a genuine, local family firm. A pleasure to deal with.
Thank you so much for the excellent work that was done and the absolutely superb customer service! Really appreciate it and I will definitely use you guys again.
Please thank the guys for all the hard work they have put into my home in Hove. I am thinking in particular about the kitchen ceiling! All of them are a pleasure to work with and very professional.
Jack did a great job. very pleased with the work!